Downloads

Downloads FilmProCaS Android and iOS Version!
The latest version of the FilmProCaS application is FilmProCaS 1.2.0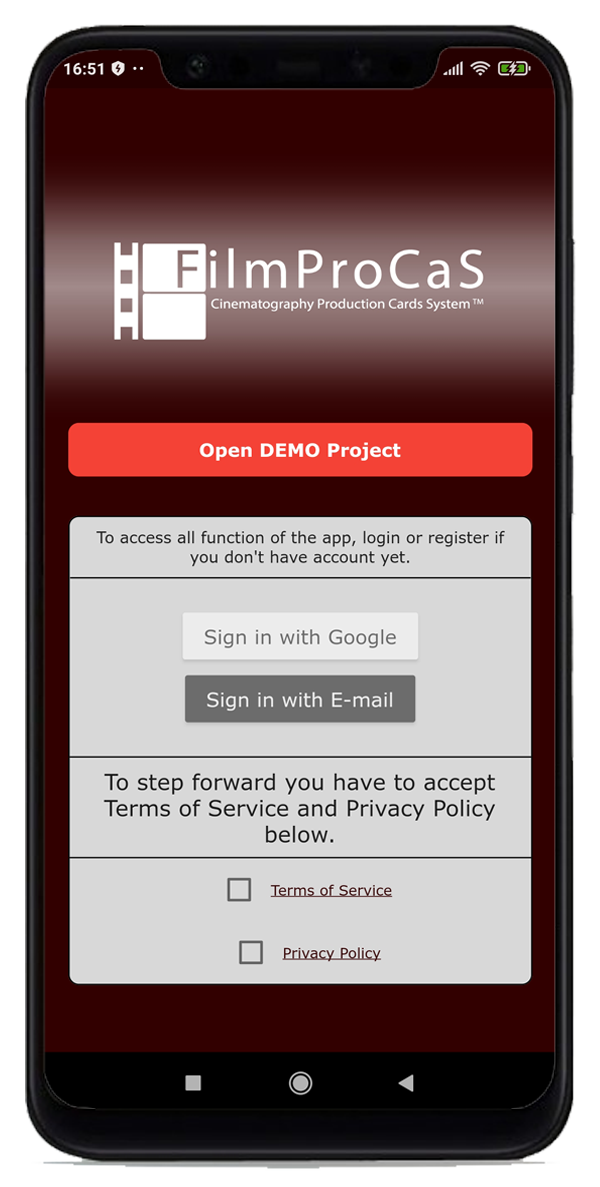 About the Demo version: You should know that FilmProCaS 1.0 is limited. You can only view and change the Demo project Control (of death) project as you wish. However, the changes cannot be saved. If you want to create a new project based on the sample project, you need to subscribe to the FilmProCaS application for 1 year.
The subscription takes place within the Demo application!
For 2 days after subscribing to the full version, if you have a problem with the application, you have a refund guarantee for the product. You will receive the upgrades for free for one year after your subscription!
ATTENTION! The subscription to the FilmProCaS Application is for 1 year. After one year, you will need to renew your subscription to the product if you wish to continue using it. You will only then receive additional upgrades. After one year from the date of your subscription, unless you renew it, the Application will switch to Demo mode until you re-subscribe. Your documents created in this one year will not be lost, but you will no longer be able to modify them or enter new data. After the expired subscription, we will keep your projects for 6 months. After that, we will delete them!